Welcome to Escape Pod, a new series here on Eleven-ThirtyEight, wherein a staff member picks one character or element from the Expanded Universe—independent of existing stories featuring said element—that they feel is vital to the Galaxy Far, Far Away and should survive a hypothetical continuity reboot. Rather than focus on the Sequel Trilogy specifically, the goal of Escape Pod is to detail the subject's inherent value to the Star Wars setting itself.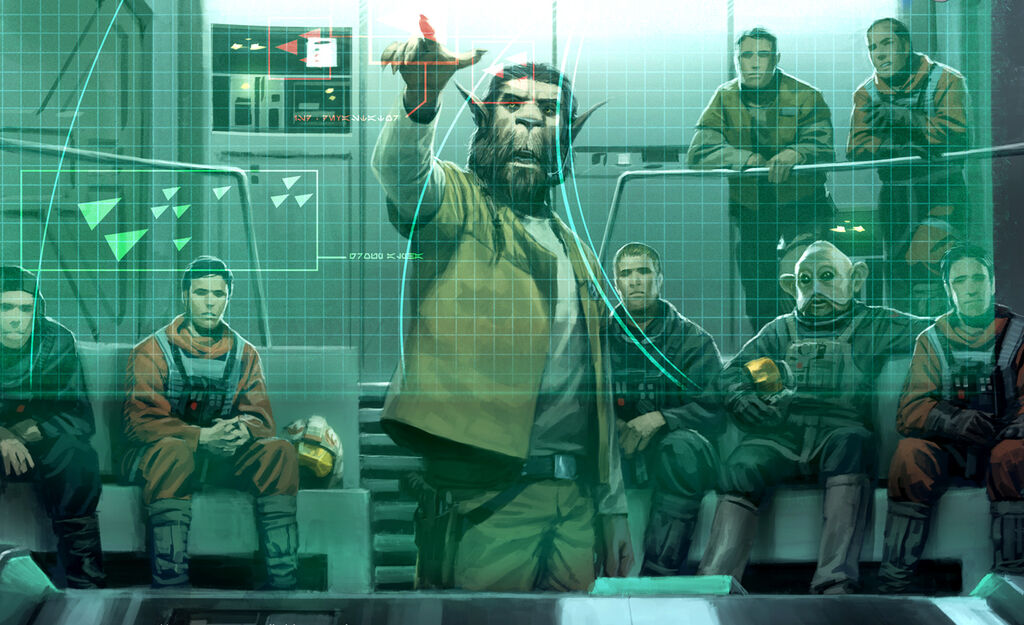 Bothans occupy an interesting position in Star Wars continuity. Despite dating back to the Original Trilogy, they're one of the last things the OT added to the galaxy before its completion—and as far as George Lucas is concerned, they never came up again.
As it happens, it's not even clear from the dialogue in Return of the Jedi that they are in fact an alien species. Speaking for myself, I remain unconvinced to this day that in Lucas' mind, "Bothan" isn't just some special GFFA spy title—he certainly had plenty of opportunities to demonstrate otherwise, but between six hours of prequel films and over 100 episodes of The Clone Wars, he never felt the need.
Luckily, the EU has taken the most meager of balls and run very, very far with it.
By sheer coincidence, just this morning I happened to read the first instance of the word "Bothan" outside of RotJ in issue #80 of the Marvel Star Wars comics; alas, once that brief tie-in to RotJ was out of the way it looks like Marvel didn't have anything to add on the subject either.

Enter Timothy Zahn. In 1991 Heir to the Empire unveiled Borsk Fey'lya, one of the earliest members of the Rebel Alliance, pillar of the New Republic government, and perhaps most interestingly, gigantic douche. Fey'lya added new depth to the "ambiguous bad guy" role invented by Boba Fett by undermining the heroes at every turn—including getting Admiral Ackbar arrested—while simultaneously being a figure of great significance to the Rebel cause and, frankly, not a totally-unreasonable dude.
I think the true genius of Zahn's interpretation of the Bothan species is that he circumvented one of Star Wars' hoariest tropes—OT character x has this job, therefore their entire species has that job—while still rationally extrapolating from what little info the films had given us. The Bothans were famous for their Spynet, sure, but that was basically an outgrowth of their true love: politics.
The Bothans rejected the Empire because when your business is politics, tyranny is bad for business. For his part, Borsk Fey'lya wasn't really a dishonorable being; his actions came from a cultural understanding of chicanery that seems dickish to humans, but at his core he only wanted what was best for Bothan Space, and therefore, the New Republic.
That kind of moral complexity can be hard to find in Star Wars; it's all over the place if you know where to look, but more often than not it's well below a surface littered with guys in white hats and black helmets. By their very existence, and complicated status as protagonists, the Bothans are the perfect species to represent the Rebel Alliance in the popular imagination—as an organization that pulls together all sorts of divergent beings and ideologies, and is too often portrayed as only marginally less homogeneous as the Empire. And did I mention they're crazy-looking horse-dogs?
Which brings me to my next point: the aesthetic value of Bothans. Another all-too-common trope in Star Wars is alien species that look like rejected Ninja Turtles characters—cat people, spider people, killer whale people (okay, that one is kind of awesome), and so on. Bothans are that rare breed (heh) of alien species that feel familiar, or at least plausible, without being a real animal hastily stapled onto an anthropomorphic frame. It's actually become a bit of a running joke in EU fandom that two different prose descriptions of a Bothan can give rise to two totally different interpretations.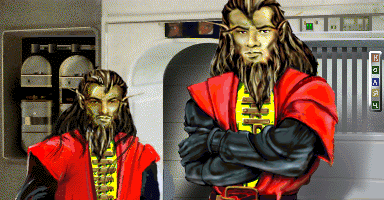 The plus side of this relative inconsistency is that if some seven-figure screenwriter felt like putting Bothans in a movie down the line, they'd have a fair bit of leeway to tweak the design to their tastes; after all, even a slavishly EU-faithful movie Bothan wouldn't match all the existing imagery.
And speaking of which, my final point is one that even I don't fully understand: in a galaxy dominated by humans, the Bothans, for whatever reason, have been consistently portrayed as one of the alien species most likely, and most willing (on both sides) to couple with humans. Well, part of that I do understand—one of those aforementioned lazy alien designs that comes up every so often is basically Puck, the half-goat faun character from A Midsummer Night's Dream. Despite Bothans not having horns, well, ever, the EU has retconned a whole half-human, half-Bothan species into existence purely to explain the presence of things like this:
Furthermore, even in the far-less-flighty "modern" era of the films, regular Bothans have been depicted on more than one occasion to be romantically involved with humans. First in Requiem for a Rogue, as a brief fling for Rogue Squadron pilots Hobbie and Janson (movie characters, no less!) that notably comes and goes without anyone in the story so much as raising an eyebrow, then later in the Rogue Squadron novels as the really-quite-poignant relationship between Biggs Darklighter's cousin Gavin and Bothan agent Asyr Sei'lar. Even better, the star-crossed lovers—literally!—end their relationship due to Bothan prejudice against humans, not the other way around, once again nicely subverting the expected treatment of a human-on-alien love story.
Only Rogue author Michael Stackpole, I suppose, could say exactly why Bothans have filled this particular role so often (second only, if I don't miss my guess, to female Twi'leks), but given their distinctively nonhuman appearance, it speaks to a species that's been integrated with humans longer than anyone can remember; one with a progressive mentality—political considerations notwithstanding—that both makes sense for the GFFA and would be absolutely vital for any 21st-century reimagining of such. For these reasons and more, it is utterly criminal that "higher" canon has avoided the Bothan species for so long, and were they to appear in a rebooted continuity, I'd be hard-pressed to think of anything about them that bears improvement.