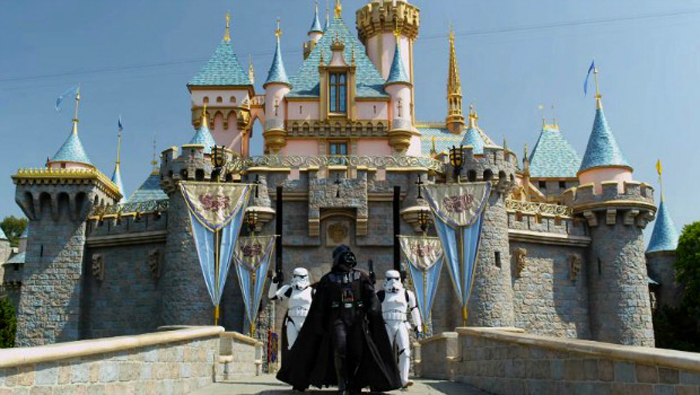 In case you weren't quite sure, my piece a couple weeks ago on What Star Wars Can Learn From Glee was an April Fools gag. But buried within it were a couple nuggets of truth; it's hard to craft a satirical argument like that unless at least a tiny part of you can see its way to believing it.
To wit: the Disney purchase really does mean a new era for Star Wars, in which the old rules don't apply—or at least don't need to. Just ask Marvel. The film slate exemplified by 2012′s The Avengers and continuing into the foreseeable future was hard for an independent studio to even imagine, but much like the Avengers themselves, Marvel's vision combined with Disney's financial backing brought about something that just couldn't have worked otherwise.
I truly believe that this desire to take a successful property to the next level also motivated Disney's purchase of Star Wars. There's certainly an argument to be made that Star Wars can't sustain a new movie every year, or every other year, or whatever the reality ends up being, in perpetuity, but if you're willing to entertain the alternative (by which I mean a success rate at least on the level of the Expanded Universe's storytelling), then at least in theory, the possibilities are greater than many realize. » Read more..