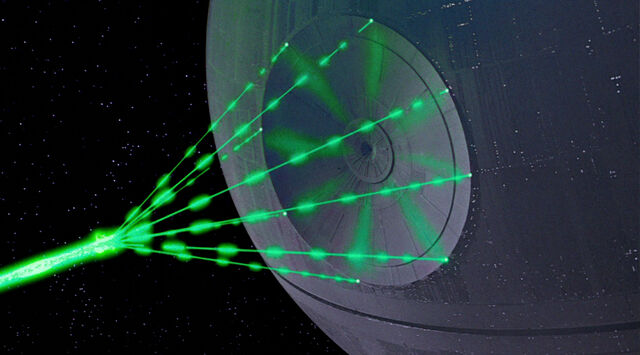 Ah, superweapons, Star Wars would not be the same without them! Despite this, they have a vexed reputation within the Expanded Universe. The frequent accusation is they cover for author laziness, need a SW story fast? Whip up a superweapon! But before that charge is investigated in more detail, what is a superweapon, one definition is this:
"A weapon, especially an extremely destructive one, based on highly-advanced technology." (http://www.answers.com/topic/super-weapon)
And arguably one against which there is little or no defense! Certainly the Death Stars qualify, despite suffering reactor overload due to some really inconveniently placed torpedoes and missiles!
So, to the initial charge: Is the insertion of a superweapon really the result of author laziness? Or can it be said to instead represent the villainous heart of the story's adversary? After all, only villains use superweapons? Don't they?